---

Kevin Callaghan completed am MA at the Royal College of Art in 2013, he has a BA from The Crawford College of Art and a Master-craftsman from the Design and Crafts Council of Ireland. Kevin currently lives in Glasgow with his studio at The Glasgow Sculpture Studios. He is currently renovating a studio on his family land in Donegal, Ireland. He exhibits nationally and internationally, showing at the Dublin Castle, The London Art Fair and the Saatchi Gallery with Cynthia Corbett and the Young Masters Art Prize, the Victoria and Albert Museum "What is Luxury" with Unknown Fields Division and Toby Smith. Other shows include "GLOBALE: Infosphere"ZKM Museum, Karlsruhe, Germany and Van Abbe-museum, Eindhoven. He was selected to represent Ireland in The Ceramic Context Biennale in Bornholm Art Museum in 2018

He collaborated with Dublin architect Peter Carroll from A2 architects at The European Culture Centre in Venice May-Nov 2019, participated in the Landmark series with Sky Arts, commissioned by Sky Arts to produce a piece of sculpture in 14 days. He also has a solo show in Dec-Jan at Stallan-Brand gallery in Glasgow 2021 Kevin completed a residency at The Irish Culture Centre in Paris in August 2021.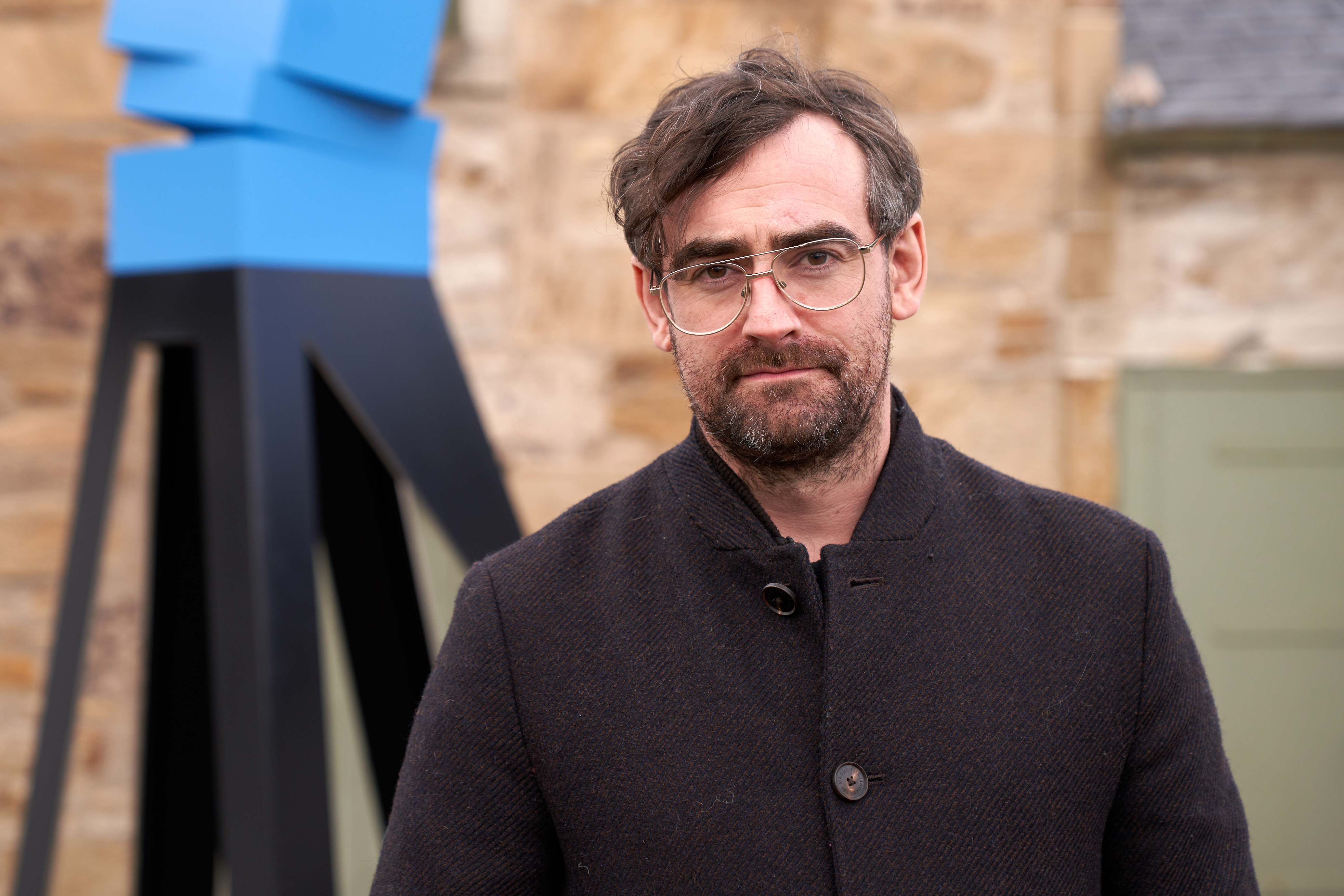 ---
Kevin Callaghan
received his artistic training in sculpture and ceramic and began moulding clay from a young age. The ductile and reactive nature of this material led him to develop an emotional relationship with clay, with this he began a personal interpretation of form and the possibilities for its synthesis and abstraction. Influenced on the one hand by mechanical engineering design, and, on the other hand, by traditional Japanese craftsmanship, the artist has spent the last years creating a number of geometrical sculptures.
The uneven and porous texture of the clay is carefully worked to create a uniform surface. The geometric paintings are made of wood, each piece is coloured differently, with combinations of intersecting parallel lines. By merging geometrical patterns and different chromatic ranges, these wall pieces are intended by the artist as an exploration into form and colour to create a new aesthetic.
In line with Callaghan's practice, the microstructures, while appearing to be constructed according to an analogous geometrical ratio, are in fact unique. Each piece was created through practice-led research and possess sui generis qualities. This tension between likeness and diversity challenges the viewer's
ability to categorise the forms. This cognitive procedure intertwines with the sensorial answer prompted by the warm materiality of the clay as well as the chromatic intensity of the wall pieces. The artist's hope for these processes of subjective engagement is to push our current experience towards new possibilities – towards as-yet unappreciated realities. The wall pieces provide a structural fabric for an urban model that can expand into an infinite space.